Acquiring new clients is far more tedious (and consequently costlier) than "activating" current clients. Ever wonder how to get clients to keep coming back? A 2014 study by Harvard Business School suggests that increasing retention by 5% can boost a business's profits by 95% — and it holds true for one-person businesses too.
More than 30 million individuals are projected to be a part of the gig economy, suggesting major competition and emphasizing the need for repeat business. By 2026, the worldwide market for freelancing services is predicted to expand at a CAGR of 15%. Having a repeat business would help you ensure continued success and growth as a freelancer.
Wondering how to keep clients coming back is an important question. Let us first explore what a repeat business means for a freelancer.
Why repeat business matters for freelancers
Not having repeat business compels you to constantly send cold emails for networking, approaching prospects on social platforms, hunting leads on freelancing platforms, etc. Instead of focusing on doing actual client work you love, you spend more time acquiring new work.
Having your clients come back regularly requires avoiding the "feast or famine" cycles and maintaining a stable income. This involves getting anchor clients (the ones with repeat business) on whom you can rely for consistent cash flow. It almost works like having a salaried job, but with the freedom to pick projects you want to.
According to the Freelancing in America: 2019 poll commissioned by Upwork and Freelancers Union, freelancers deal with the following challenges:
59% of freelancers indicated they live paycheck-to-paycheck.
Only 43% of respondents indicated they could survive without a salary for two weeks.
Here are some more advantages of repeat business as a freelancer:
Knowing clients' expectations better: You are familiar with one another's requirements and work methods due to your previous collaboration. Everything from briefs to invoices to due dates and other logistical issues is sorted after a couple of months, enabling you to deliver better what clients expect.
Retaining is cheaper than marketing for a new one: If you're a freelancer who hasn't yet found a steady stream of business, you know the struggle of constantly promoting oneself. That's why it's important to know how to keep clients coming back.It's exhausting to find new business opportunities using traditional or nontraditional channels, including word-of-mouth and online job boards. Ultimately, you'd be spending to market your skills to acquire new projects.
Ensure stable income: Repeat business helps stabilize your income, especially when you have contracts in place (more on it later).
The challenges and advantages highlight the significance of repeat business for a freelancer. Keep reading for 6 things to help you learn how to keep clients coming back.
1. Be proactive
Repeat business from existing clients and increased referrals are tangible results of proactive client relationship management.
So, keep in contact with clients through email, social media, project management tools, etc. Keep lines of communication open and assure that you and your client are clear on expectations, schedules, remuneration, and deliverables.
Sharing what you've accomplished or learned with your clients is always a good idea. Send out a quick email to let them know if you just attended a course or received training that will improve your service.
Here are the key tips that can help you stay proactive with existing clients.
Communication
If you are working on something, ask them what you need to deliver work that matches their expectations. For instance, if you are a graphic designer, take a brief, ask them to share references, know whether they wish to highlight a particular color, etc.
Such proactive questions show your involvement, enabling you to get the client's attention and precise requirements that ensure quality output. For starters, you can refer to these client communication skills.
Adhering to a timeline
One of the major answers to how to keep clients coming back is — sticking to deadlines. Keeping your clients informed regarding the expected delivery helps them plan better. Missing a deadline often shows poor organization. Therefore, try sticking to deadlines and, if needed, ask for an extension before the submission day.
Send regular updates
No matter the job size, keeping clients posted on your project works as a testament to your commitment to them. Being proactively involved in sending updates enables them to assign any quick tasks to you.
While you master the art of being proactive, follow it up with unmatched client service that adds further value to your deliverables.
Let's explore it more.
2. Provide excellent service
While bigger companies may have more resources to dedicate to client service than you, there is still value in providing a kind, human touch.
Because of the one-on-one nature of your business, as a freelancer, you can establish a deep understanding of a client's individual preferences and more easily cater to their needs. What's more, managing multiple clients demands managing conversations and income from multiple streams.
Here, you can use freelance management tools or customer service software that can help streamline all client comms and enables you to manage everything in a centralized hub.
Think of implementing some of these ideas when asking yourself how to keep clients coming back for more.
Adding personal touches
Providing a couple of complimentary designs on festivals (as a graphic designer)
Free ad copy when the business is doing a corporate social responsibility (CSR) activity
Doing post-project follow-up calls, etc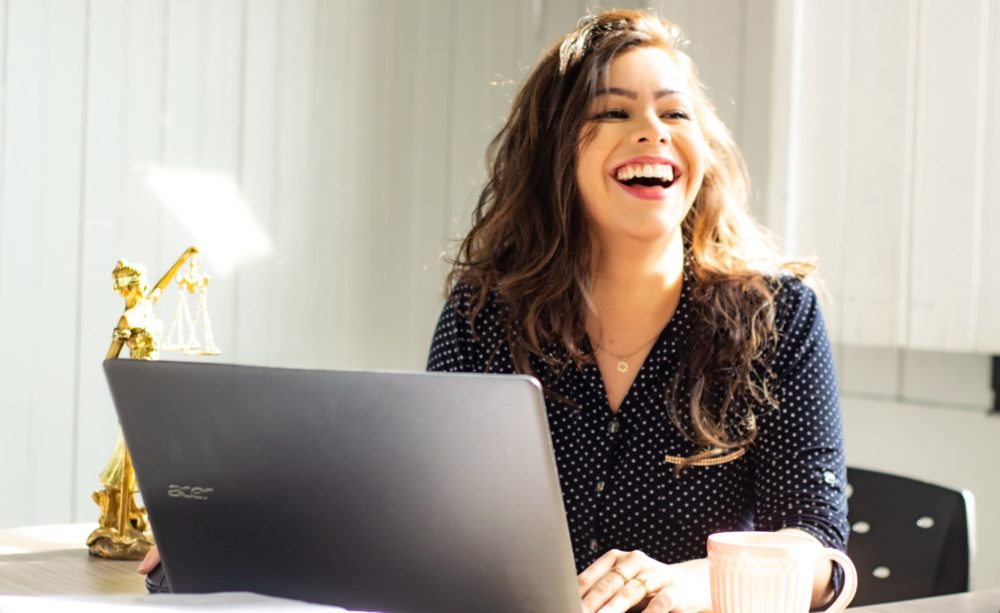 Ideal client care as a freelancer would include the following:
Timely responses: Be aware of your client's working hours to provide responses to messages on the communication platform.
Prompt suggestions: Keep providing new ideas that might be rewarding for your clients. This also shows your eagerness to deliver the best for their business, making them come for more.
Regular follow-ups: Provide a follow-up on tasks and send status reports to keep them in the loop.
Blend with the client's team: Be proactive to drive interactions for collaborative work where you need to work with the client's team members.
Timely turnaround: Work quickly to get things done without quality compromise.
Go the extra mile: Put additional effort into guaranteeing happy clients by exceeding their expectations..
Providing exceptional client service drives loyalty. Another aspect of driving loyalty for repeat business involves consistent follow-ups.
3. Focus on follow-ups
Follow-ups are communication with a purpose but subtly. Client follow-ups as a freelancer don't necessarily involve emails or phone calls after submitting the work. It can also include creating a newsletter, mailing a Christmas card, wishing your reporting line with a birthday note, etc.
Also, follow up with prospective clients who have previously shown interest in your freelancing services but are yet to sign a deal. This helps them recall your services and can turn their interest into a pilot project.
Follow-up is more nuanced and far different than marketing oneself. Avoid advertising your services when taking up a professional follow-up as a freelancer.
First, do not consider your follow-up a disturbance for your client. Even if a client doesn't have an immediate need for your services, they will still appreciate it if you follow up with them. Often When you are out of sight, you are out of mind as they might have a lot on their plate.
For this, you can:
Share a quick reminder on LinkedIn, and ask about your previous deliveries.
Send a tailored follow-up email that caters to specific client needs that they discussed with you initially.
One of the tricks on how to keep clients coming back includes connecting with them by commenting on their recent events; for instance, if they've appointed a new chief executive officer or secured more funding, express your delight at the news.
Set up Google Alerts for the client's business name and keep an eye on the company's newsroom page. Also, keep a tab on LinkedIn updates or tweets. Doing all this enables you to follow up in a timely and relevant manner, and be there as an external support partner they can count on.
4. Nurture existing relationships on a personal level
As a self-employed individual, how you come across to clients holds the key to success. You're not just a one-of-a-kind expert in your field. Every effort toward building rapport with a client can go a long way. If possible, get on a video call during initial interactions, show up personally at their office, and demonstrate passion and willingness to work.
As a freelancer, groom your professional personality by improving soft skills, holding meaningful conversations, and empathizing with businesses.
One of the keys to maintaining successful business partnerships involves showing a genuine interest in each other's well-being. If someone from your client's team got married, congratulate them over a phone call or send an e-card. Remember that the other side sees you as more than simply a name in the emails; they appreciate any gesture that shows you care.
Think of how barbers retain clients. They personalize communication while providing salon services that keep clients coming back to them. They get familiar with the client's preferences and know how to provide the best service.
Here's a few tips on how to keep your clients coming back by leveraging personal rapport:
First-name greetings are a good start. This demonstrates respect and kindness to a client.
Be punctual. Make realistic plans for your tasks. Or provide deadlines to drive reliability that enhances such a relationship.
Learn to admit the errors, apologize, and show a willingness to improve on those.
Ask clients what went wrong if you're unsure. Or inquire how to prevent repeating the error.
Brewing a strong bond with clients will compel them to expect more from you. Often, this takes the form of enhanced services, quality output, and convenience. And when it comes to convenience, consider payment options as well.
5. Offer multiple payment options
Start accepting multiple payment methods to provide a better client experience as a freelancer. It guarantees to reach a wider range of clients without making them go through undue hassles to pay you.
If you have a website that offers freelance services, leverage it by integrating a payment gateway on-site. This is ideal if you are getting work from the website. Else, offer international payment options like Paypal, Wise, etc., to let clients choose their preferred platform.
You can also introduce mobile payments for small works, which include Apple Pay, Google Pay, etc.
However, businesses sometimes have internal accounting rules that necessitate using more conventional payment methods like getting invoices and making a wire transfer.
Here, freelancers can leverage different payment methods that also feature a mechanism to generate invoices, track check payment status, and send an automated reminder system for clients whose payments are overdue.
Typically, you must mention these payment methods and their subsequent norms in the contract. Let's find out more about it.
6. Introduce contracts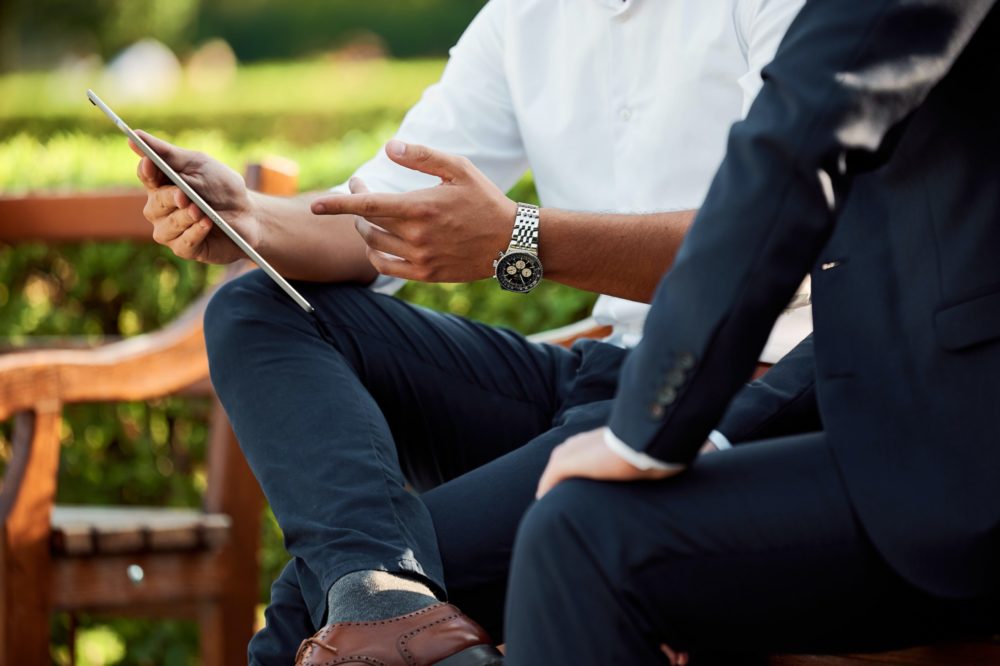 There are two ways to approach this — either you introduce a contract right away (at the first job) or make them sign it after a couple of work cycles. You can have a contract with the client on a retainer basis, enabling you to generate repeat business. Ideally, contract length varies depending on project requirements, frequency of deliverables, etc.
Typically, you would do a quarterly or a yearly contract where you can mention:
Payment terms: How do you wish to receive a payment? Some independent contractors want to be paid in three payments, like 40/40/20 or 30/30/40. Others settle on a two-part payment schedule, with 25% due up in advance and 75% due upon project completion or the other way round. Explore your payment terms that might work best for your freelance business.
Rates: You can fix the retainer or keep it flexible on a per-delivery basis or the number of hours you put in. If it is a turnkey project, mention the amount you would bill monthly.
Billing cycles: Define when a client should make a payment to you. You can have one fixed date every month in case of a retainer or relate it to the project milestones — pay as you complete.
Your freelance business can benefit by implementing a contract in the following manner:
Business surety: You are sure of the recurring work when having a contract. Having one or two clients ready to sign a long-term contract can keep you engaged enough to pay your bills.
Fixed amount as per contract: There are different models to adopt. You can charge per hour, per deliverables, per project, etc. Regardless of the pricing model, you have the assurance of a certain cash flow that plans your finances.
Fixed deliverables to plan other commitments: Some clients often approach you for work now and then without a fixed timeline. This is often the case when a client plans a project and needs your expertise, running campaigns, etc. When you commit contracts, you can turn down these offers or better plan the deliverables without affecting recurring clients' work.
Here's what you can include in your freelance contract:
Mention the services you offer in a freelance contract without being too specific. Also, Identify yourself and the client by name and address.
Include edits and changes norms in the freelancing agreement. Clearly state the number of revisions included in the initial price and how much you will charge for any modifications beyond the initial scope.
If your work involves creating intellectual property, consider proposing a work-for-hire agreement.
When all parties have signed your freelancing contract, it becomes binding. Ensure you get the client's digital signature as well, as they hold the same legal weight as handwritten ones.
Include some basic project details like the project's starting and end date, the timeframe for completing it, the software you'd use, the format of the finished work, etc. It is a great idea to notify clients when approaching the end of the contract.
Start gaining repeat clients
Now that you know how to keep clients coming back, time to implement some of the strategies mentioned above. Creating long-term relationships with competent, dependable freelancers makes things easier for them. This means that a long-term relationship offers a win-win for both clients and freelancers.
Following the tips mentioned above can help keep clients for the long haul. A successful partnership is where clients pay you the worth of your work, keep you posted with recurring work, and provide timely payments. Above all, you must be able to deliver a referral-worthy service.
The post 6 Tips to Keep Clients Coming Back as a Freelancer appeared first on Millo.co.